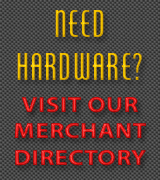 Date of Birth

May 27
About Me
Location:

Colorado
Country:

United States of America
Experience Level:

More than 5 years
Work Description:

I produce estimates for a trade vendor.
Position:

Estimator
Plotters & Printers:

These are a few of the printers I have worked with and/or operated.
Vutek 3360
Mac Dermid Color Span X12+
HP 5000s
Mimaki JV3s
HP Z6100, 10,000
Epson GS6000s
HP Indigo 5500
Xerox Docucolor 20
Signmaking & Graphics Software:

Onyx 10
Flexi
Creo
Fiery
Adobe
Interests:

What I do for a living, hiking, guitar, Colorado beer, being healthy, and live music.
Total Posts
Total Posts

550
Posts Per Day

0.21
Visitor Messages
Total Messages

2
Most Recent Message

02-16-2013

12:02 AM
General Information
Last Activity

01-20-2017

11:09 PM
Join Date

12-17-2009
01-22-2017
01-20-2017
01-19-2017
01-18-2017