Hello there!
I am a newbie here currently living in Seoul, S. Korea.
I have a new British client who asked me to print stuff on Correx with my UV printer.
Correx is something we, Koreans, do not use often (we use Foamex and Foam board) so I had to import some Correx boards from Hong Kong.
After several weeks of waiting due to the lockdown in Hong Kong, I finally got to test it on my printer.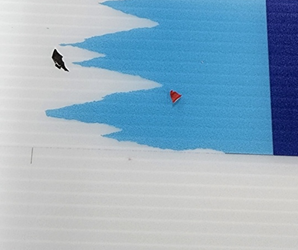 This happened.
I did some research online and I figured that I need to do either
1. Corona treatment
or
2. Applying Primer
I can purchase some primers in Korea but Corona treatment on this kind of large flat material is not something I heard of doing in Korea.
Would applying primer work?
Any other suggestions?
Thank you.