We bought this a couple of years ago for a big project (we bought two at once) and ended up not needing it. It has been in our climate controlled shop since. It is still brand new in the crate, never even opened and also includes the Mimaki MBIS3 bulk ink system. These also come with Rasterlink 6. I also have some of the pre-fill up cartridges used for flushing the shipping fluids out prior to adding ink for the first time.
The MBIS3 bulk system uses 2 liter bulk ink bags per color and is a $1500+ option. The other one we installed is running every day and is a true workhorse of a machine. I do also have a set of ink cartridges (expired now or near expired but they will still work fine) but apparently we used one of the two cyan ones in our other machine at one point. Serial number is fine, just blurred for privacy for now. The tilt and shock tags are also perfect.
$9500.00 (plus freight)
Local pickup in West Columbia, SC 29169 is also fine and if trying to get a freight quote we do have a forklift for loading it onto a truck so no liftgate service is needed. Dimensions of the crate (in inches, length, width, height) 115x30x54. That includes the MBIS III box strapped to the top. Mimaki states the machine weighs 408lbs. so I'd venture to guess that the overall crated weight to probably be no more than 500lbs.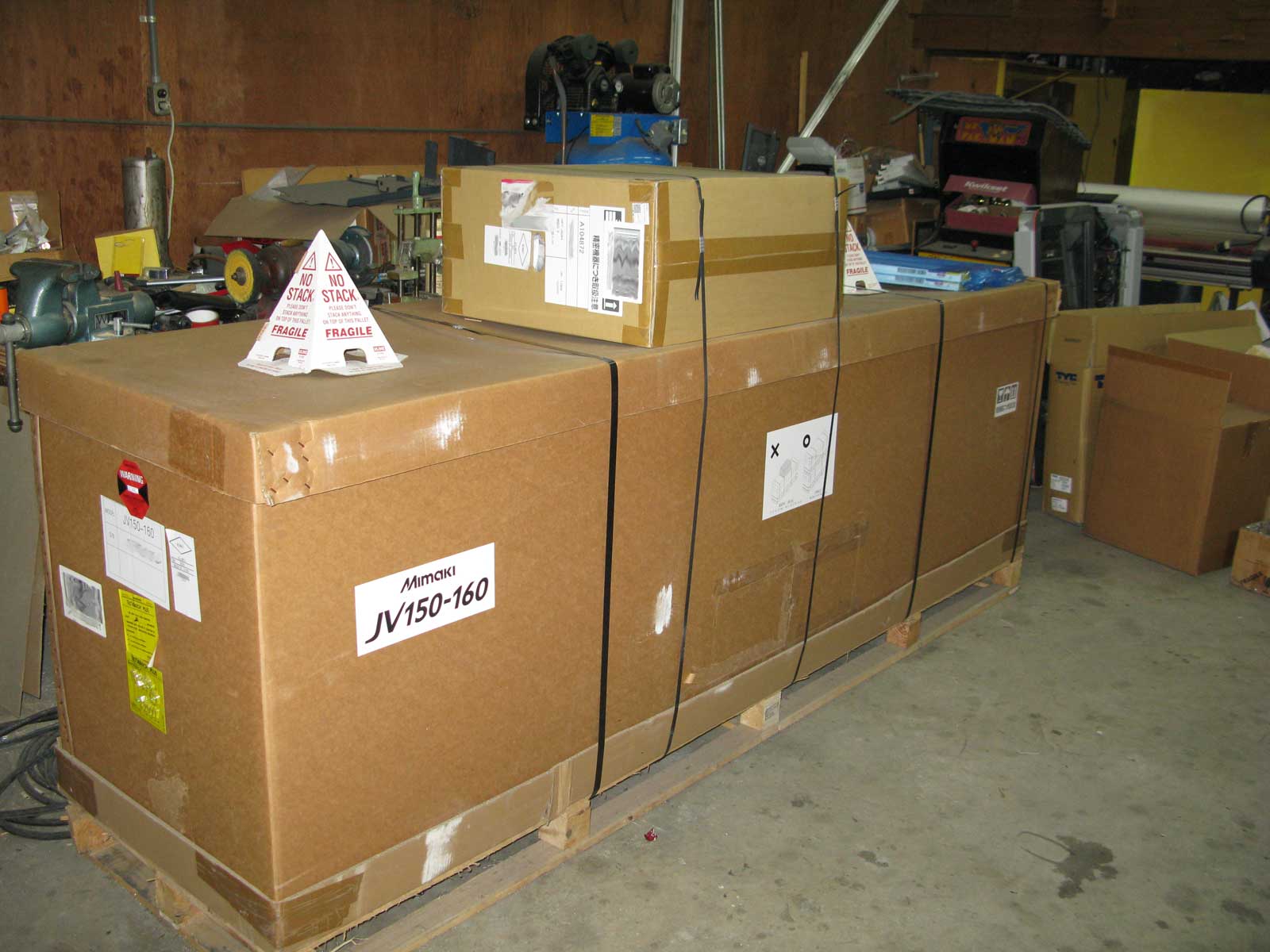 Last edited: