Have a K2-1000L CET flatbed printer that has intermittent banding and nozzle fallout. I think that the issue is because the printer is exposed to too much fluctuation in temperature and humidity. It is basically in a small warehouse adjacent to a garage door that exposes it to the outside periodically through the day as shipments come and go.
The unit tends to have issues with banding when printing large areas of solid colors, and when shown to the lead tech he says it looks like the heads are losing nozzles.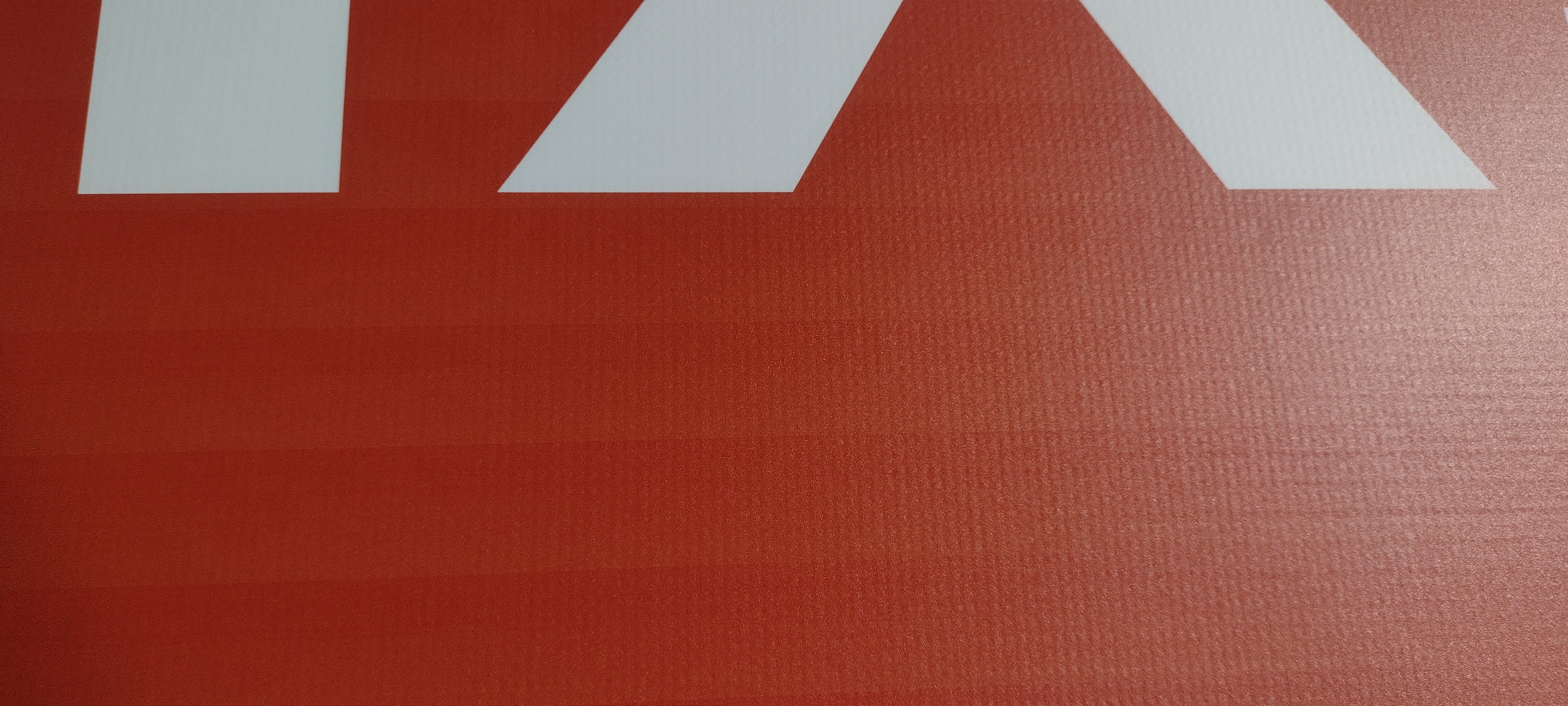 When we run a nozzle test, it sometimes shows all nozzles and sometimes shows nozzle loss of nearly all a specific head (M4 recently)(will follow up with pictures as I get them). Often these tend to be one or two heads in particular but not always. We have purged the the ink through the heads, checked for air in the lines, bled the lines that lead to the affected heads (at the time of specific failures) and adjusted the negative pressure numerous times.
It seems like the printer will work for a while without issue, then when we get a heavy workload in will start banding when it has to print a large area of solid colors.
I don't know for sure if I am approaching the problem correctly or not, as I have about 6 months or so experience with the machine, and no experience with other large format printers before that.
The photo with the blue prints and the negative pressure setting of each print is also attached below. This is how I tried to approach the negative pressure settings for the prints.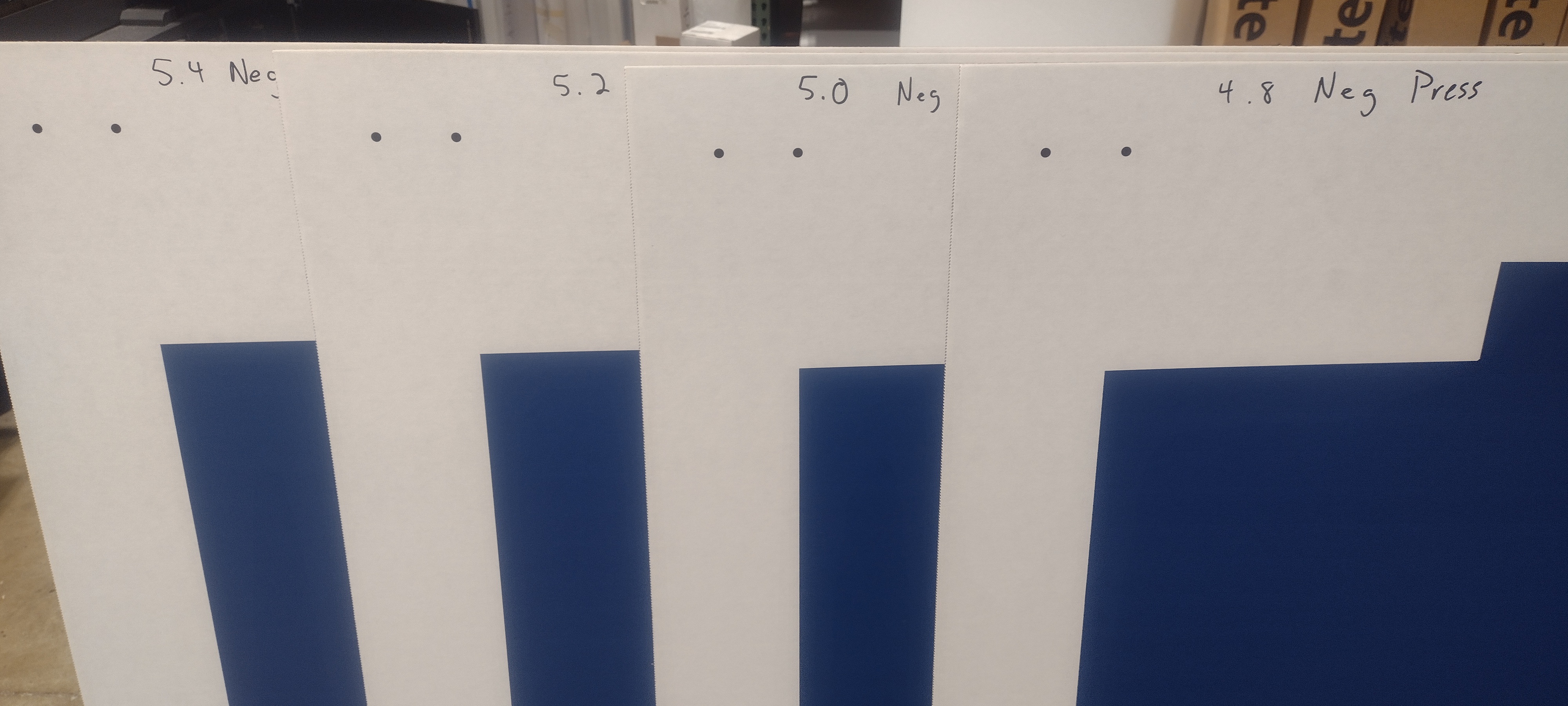 I just picked the setting with the least amount of banding. The banding in the photos is hard to see unfortunately, but if I remember correctly we went with 5.2 at the time, which seemed a bit high to our technicians.
I would think though that if there was no blockage in the lines or heads that it would have to be the negative pressure not at the correct setting for there to be nozzle fallout, which I understand is directly affected by ambient temperature and humidity. The machine has been calibrated numerous times by the technicians from CET, and when its not banding will print the quality check print seemingly to perfection on high quality setting.
Here is an example photo of the banding. Red and blue colors seem to be the most problematic, with the M4 head showing most of its nozzles missing more often than the rest, followed up by the cyan heads. I will post more pictures when I get to work of the nozzle test etc. This has been particularly hard to nail down as the problem isn't always apparent.
The company I work for is also looking for a humidity and temp logger to monitor this. I think we need one that can plug into the pc via usb for monitoring purposes, likely one with alerts for when variables go outside of optimal ranges. There are so many options with a wide price range and I'm looking for suggestions for this as well. I don't want to get one that is more expensive than necessary but don't want to go so cheap that we get a crap tool. Here is a link of one I am considering, but am worried that it is just a cheap knockoff of what we actually need.
Last edited: