I recently purchased an older 24 inch plotter with serial cable/usb adapter to do small jobs for myself. Unfortunately, other than Master as a brand name (which may or may not be correct), I have no idea of a model to go out and find a driver that will work with it. There are no identifying marks, labels, anything to even give me a clue. Here are a couple of pictures: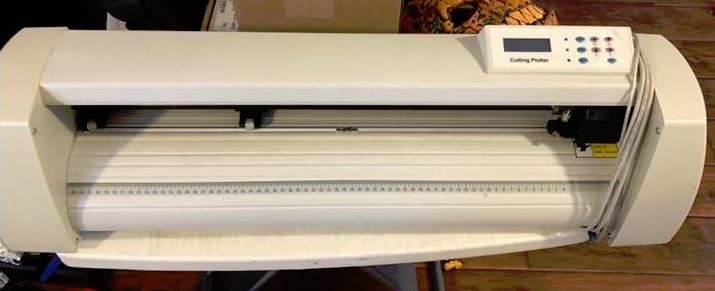 When I search for master plotter drivers I ultimately end up on the same website that wants my credit card information (even though they won't charge me - right).
At this point I just want to get it up and running and learn a bit. Does anyone have any suggestions for a real newbie on how to get the correct driver for it?
The only software that came with it was vinylmaster pro 2.50 on a cd - no drivers anywhere on the disc.
Thanks in advance for any help figuring this thing out