30+ years of Excellent Service
See
Part 1
and
Part 2
for previous steps.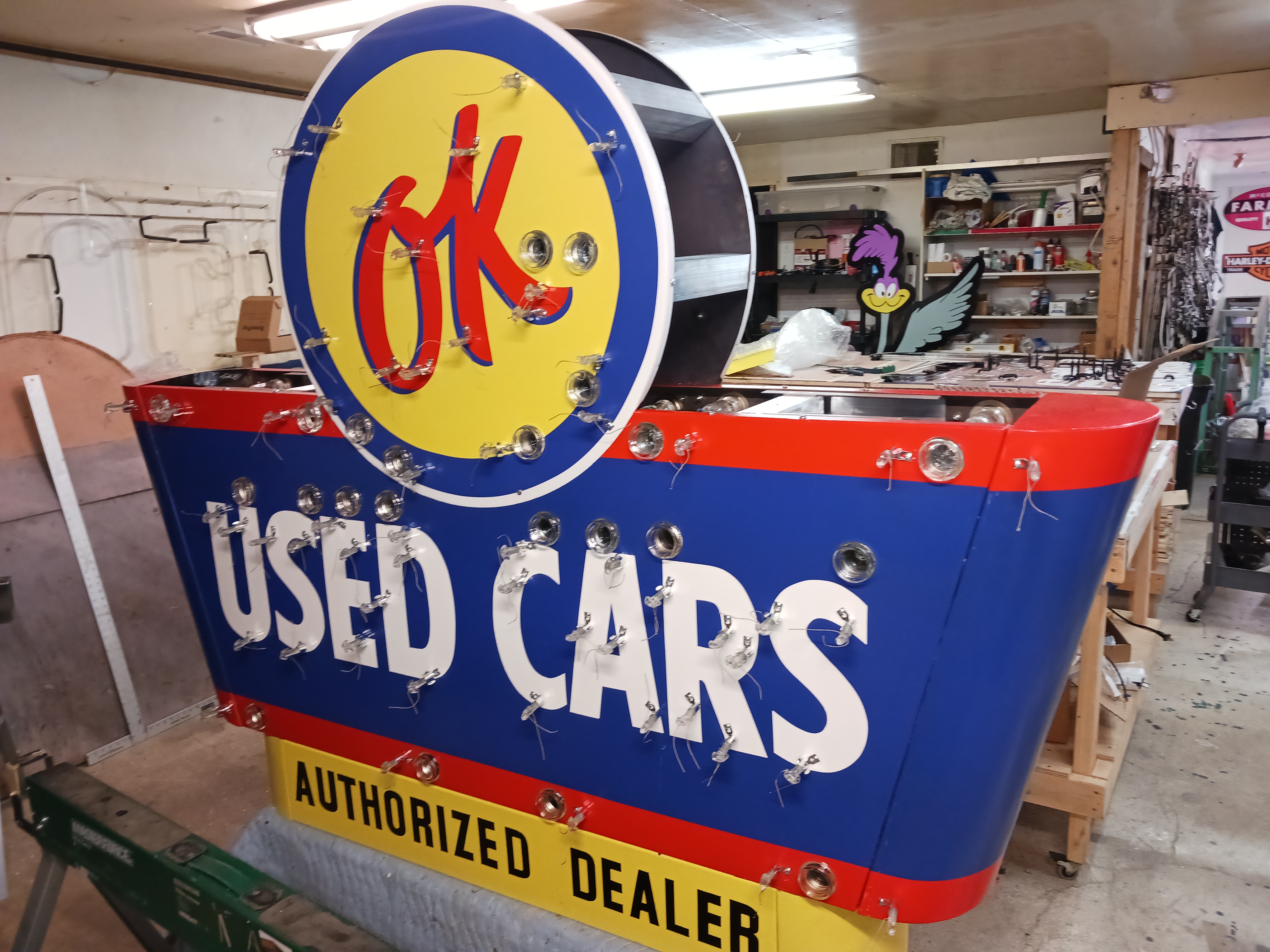 Now all we have left to do is mount the glass and build the crate. we start with the bottom of the crate and then move the sign. We will mount all out glass before building the rest of the crate.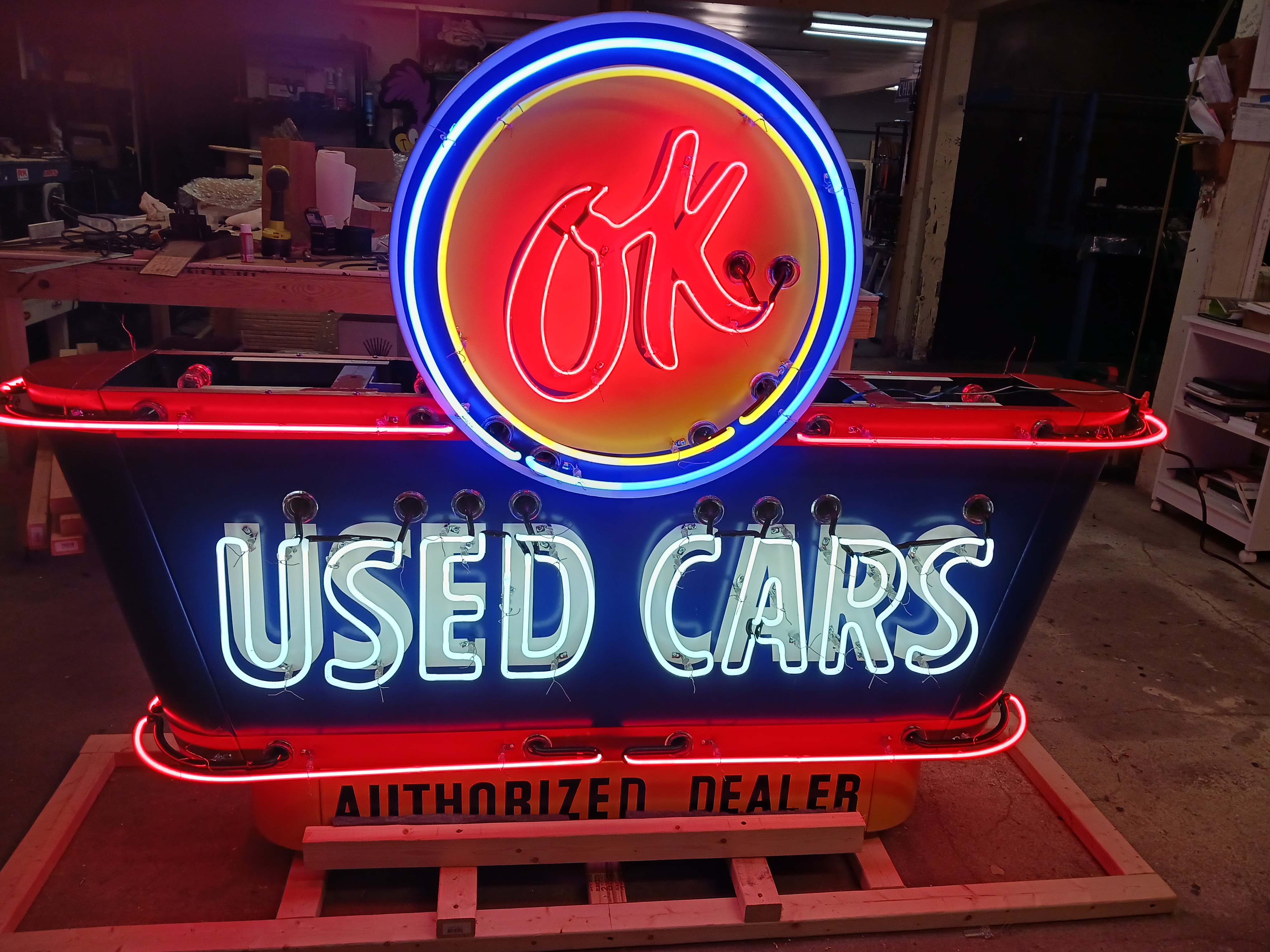 What a difference!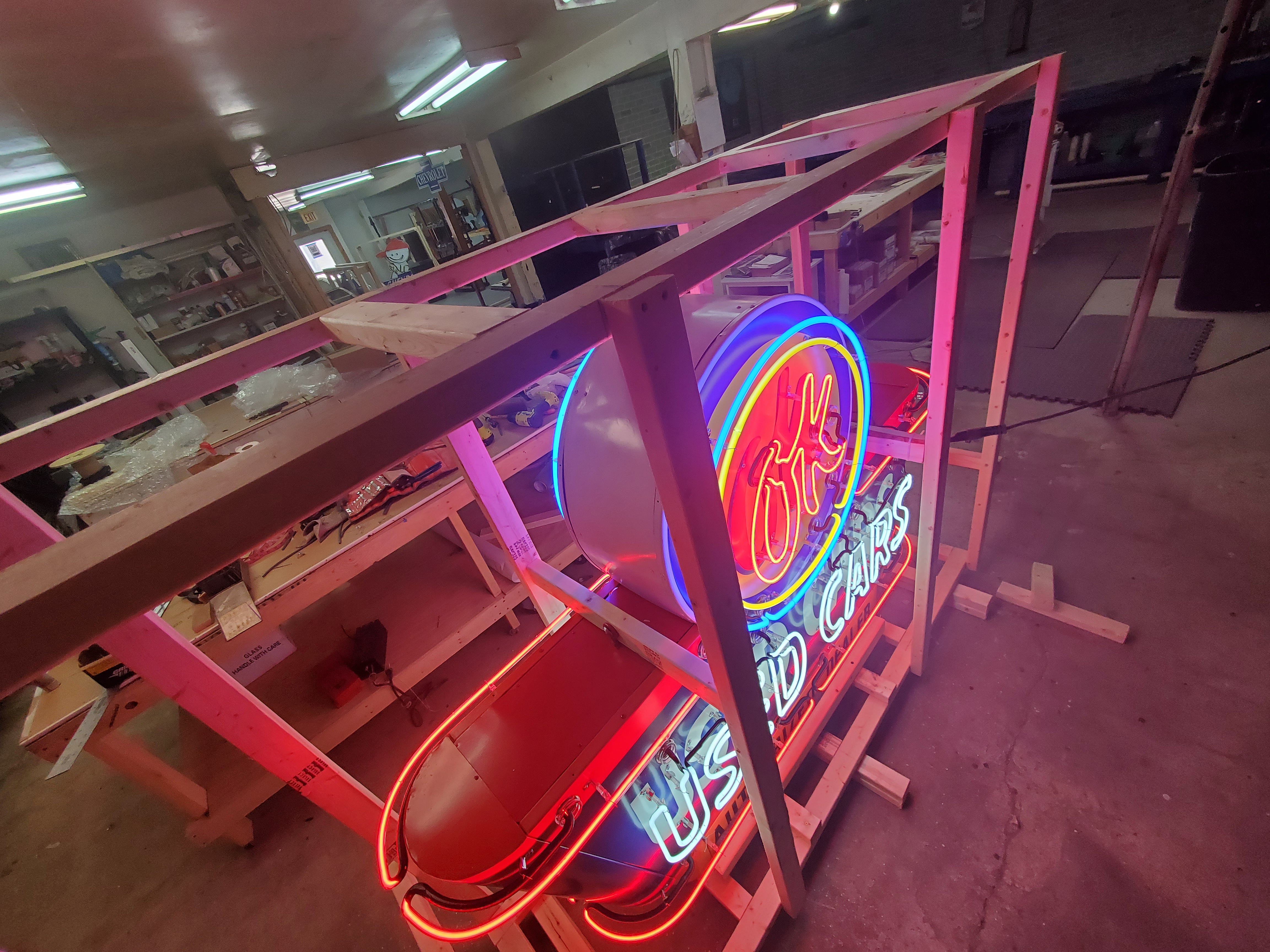 We do our final inspection and touch ups before finshing our crate with runners to screw the eyebolts into. This will ensure the sign isn't jostled before reaching its destination.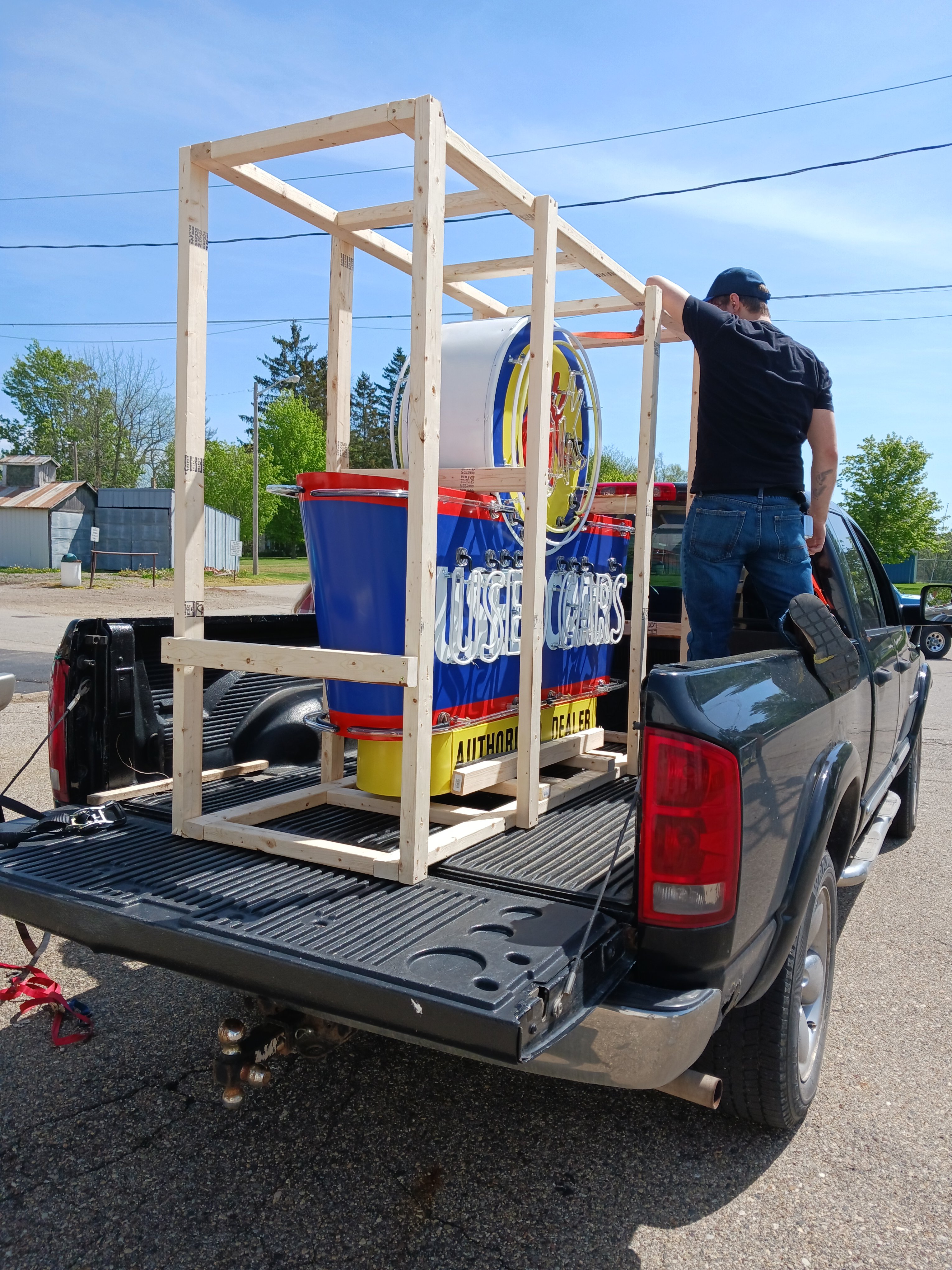 What a great Project! We are Glad we could share this process with you. If you have any questions about our process or sign making in general feel free to contact us (517)-420-1207 or
theneonshop1985@gmail.com
Also Check out our social media and business page.
Facebook
Google