Hello,
I found this substrate hanging in my shop and want to know where I can order it. Something similar in stock would be awesome! I will email the first person who helps me their finders fee.
What I know:
1. Polyester material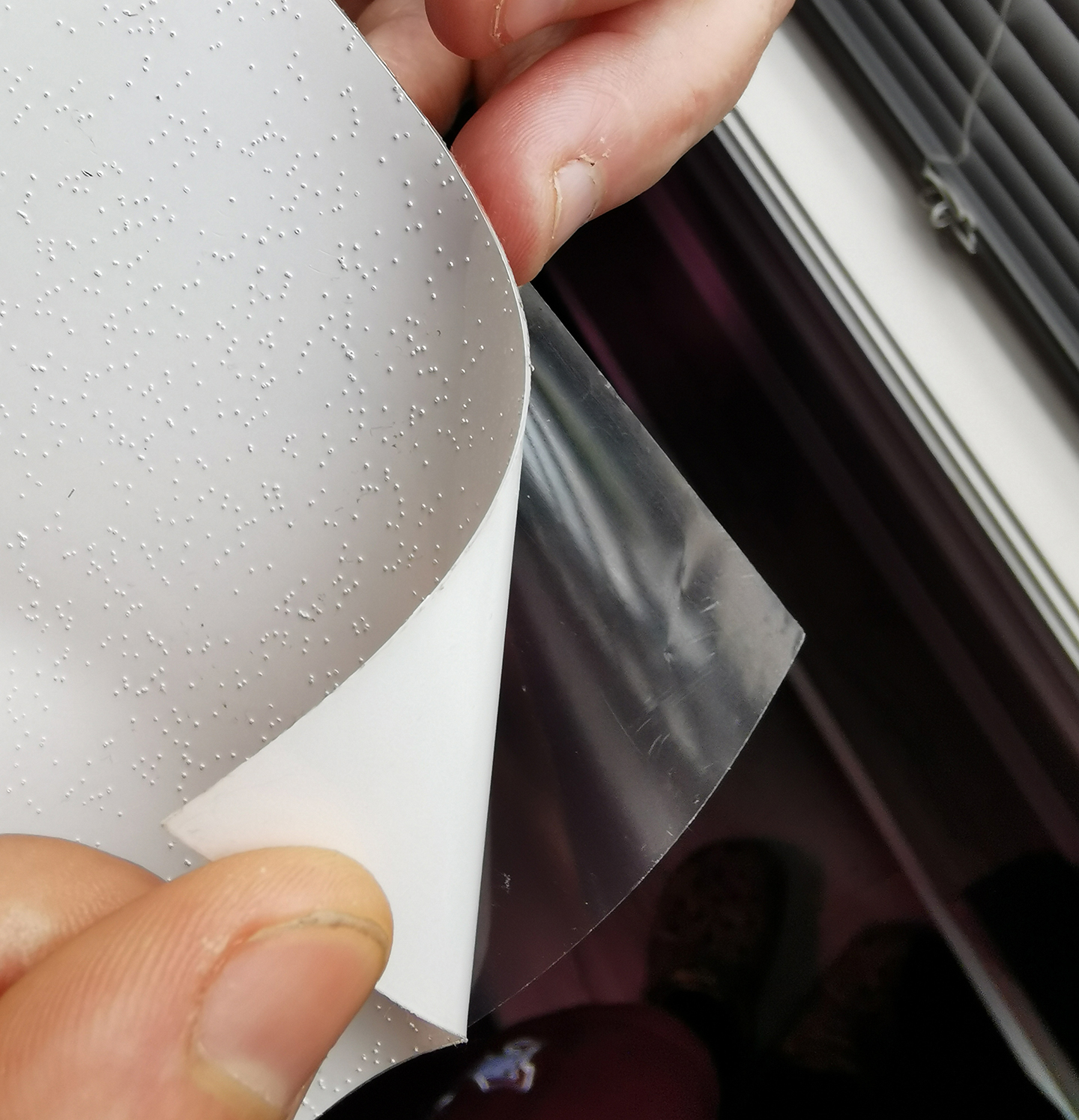 2. for indoor smooth floors
3. high tack
4. very hard to tear this stuff
Very similar to EZ Grip but they are not in stock.