Jumping into Flexisign from Casmate 6.52

,so this seems all new to me.
The top art was imported straight from an Illustrator file no manipulation, while the bottom one went through Pathfinder > Merge action in order to get that result.
My question is how can I do this in flexisign 10 and get the same results as the top one.
I've tried every EFFECTS > COMBINE combination to no avail and kind of stumped on what might be the answer.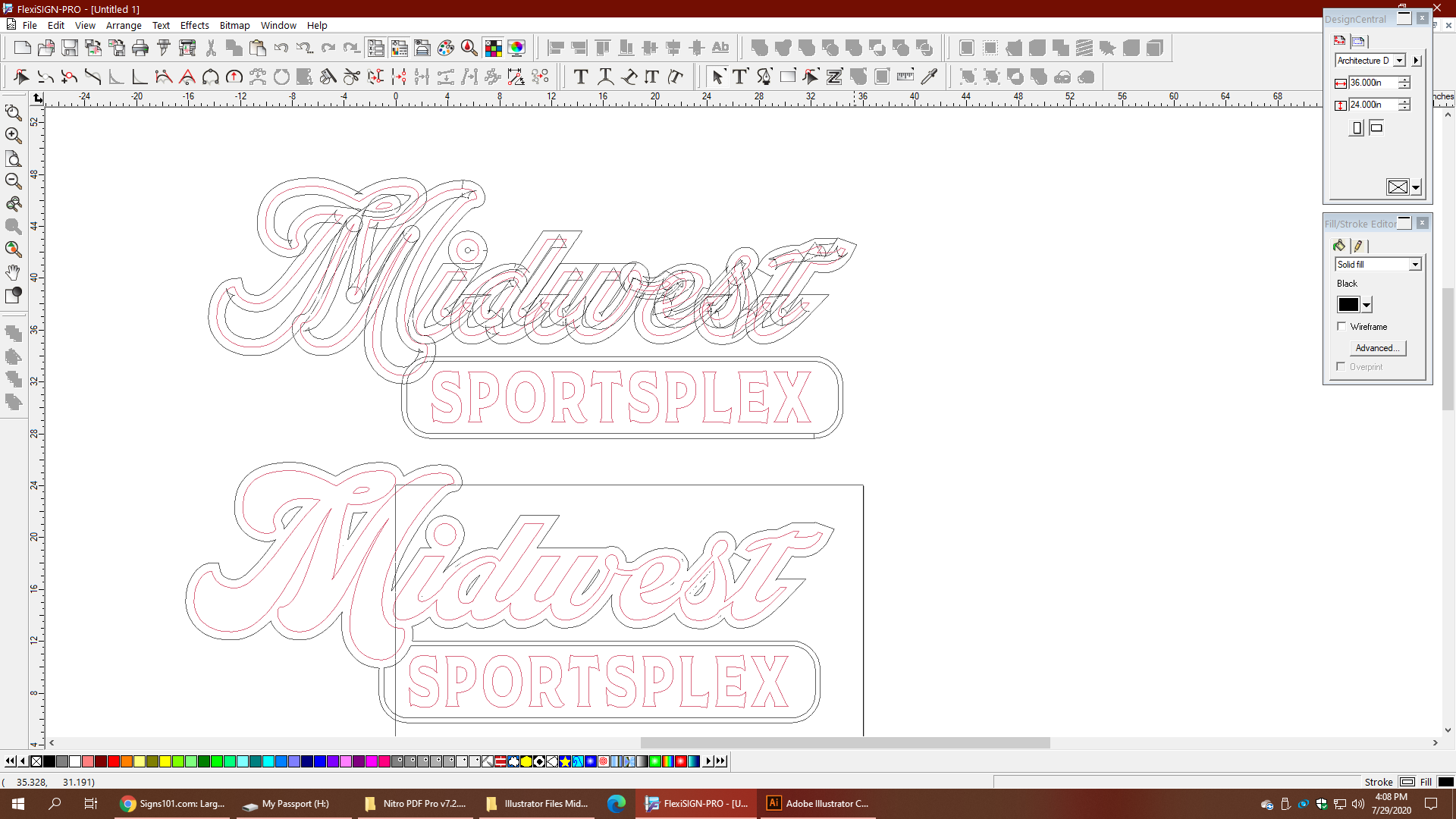 Need to separate the colors and cut some rubylith on a Allen Datagraph 848
If anyone can help a newbie, appreciate it