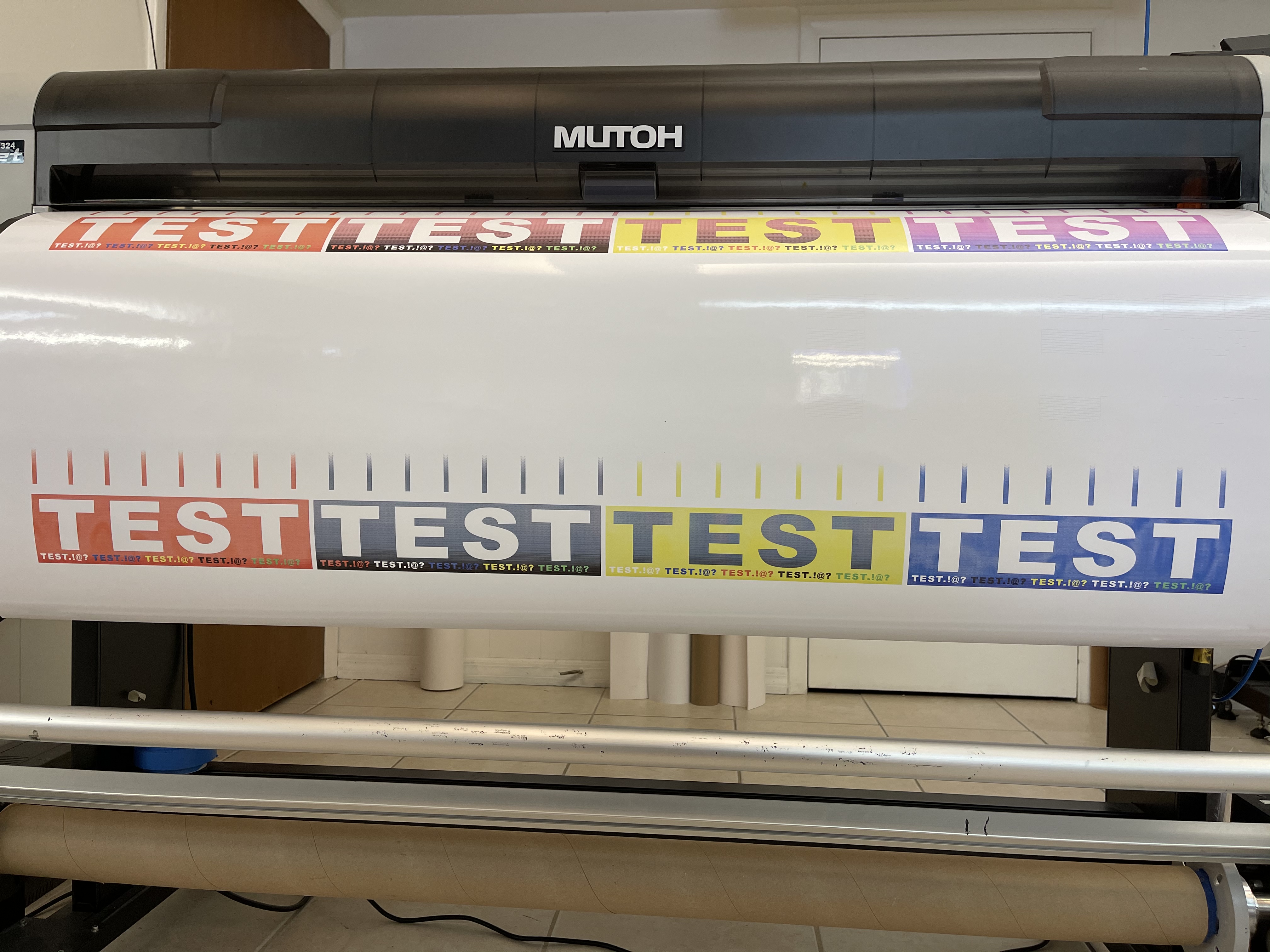 Hi,
I just replaced the print head and dampers on a VJ-1324. I followed the "VJ-1324 Maintenance Manual" to the letter. The first nozzle check was perfect, an awesome sight. But subsequent nozzle checks will show missing spots and the ink flow will reduce on every color during printing. I can do a "short cleaning" and get a perfect nozzle check again. But it's only good for the first half inch of a print.
I'm using Mutoh branded Eco Solvent Ultra ink. The DX7 print head is from Mutoh as well. The ink appeared to charge quickly when refilling the link lines after the head and dampers replacement and first nozzle check is good, so I don't suspect a problem with the maintenance station. (I do have a Lifetime Pump error though.)
I attached a photo of a test print to indicate the issue. Any suggestions would be greatly appreciated!
Last edited: