Hello! I'm about to paint my first sign and I'm a little terrified.
Here's a photoshop mockup of the sign. (
Dropbox Link to Larger Version
)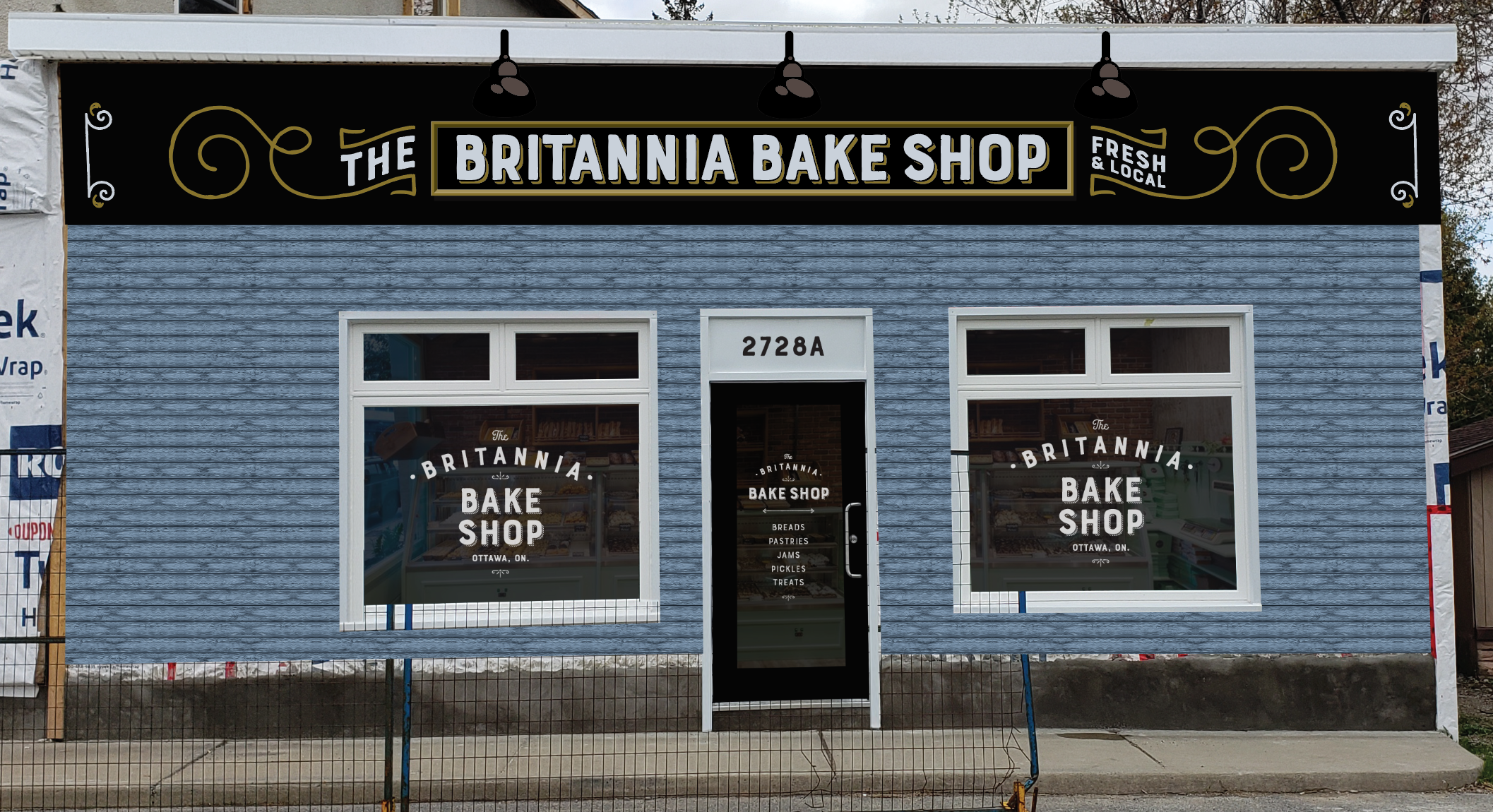 The black panel is affixed to the building. Primed and ready to paint.
The Center gold rectangular sign ("Britannia Bake Shop") is a wooden sign that I'm repurposing from another job.
The gold and white graphics to the left and right of BRITANNIA BAKE SHOP will be done in cut vinyl, not painted.
Here's my plan so far:
Paint the black background in Black Enamel Gloss.
Paint the Rectangular BBS sign in black enamel as a base.
Paint the frame of the wooden sign in 1Shot Metallic Gold
Paint the lettering of the wooden sign in 1Shot Metallic Gold and Lettering White.
Apply the cut vinyl decals to the black enamel base.
OK. So here are my questions
Do I need to use Enamel Paint for the base of the signs, or will others be ok as well. How will others stand up to fading in sunlight/weather, etc.?
Do I need to add a clear coat to these signs if I'm using Gloss Enamel?
How should I be prepping the wooden sign that I'm repurposing? I was going to just sand it to give it a rough surface since I'm flooding it with black, nothing should bleed through.
Here's a
photo of the wooden sign
in it's current state:

Any help would be GREATLY appreciated. Thanks in advance!
Cheers,
Matt