Hello everyone,
Sometimes other people do things better that allows time to be saved on a job and provides that extra 5% magic.
I occasionally get other Signage Firms asking me to do work for them and this time it was personal work for the other Sign company as they did not want to tie up their own designers with this work.
They other Sign Co does Dirt Oval track racing and wanted the supplied car photo to be Digital Printed and applied to their large trailer and also a advertising Poster.....I found using these Photoshop Actions purchased from on line artists to be very helpful in adding that extra magic while saving time (I could not create that fire effect myself...lol)…
Below is the Dirt car photo supplied with Fire effect Photoshop Action applied...with some extra editing to create a Poster background...they just added their logo and sponsors logos to finish the poster before printing.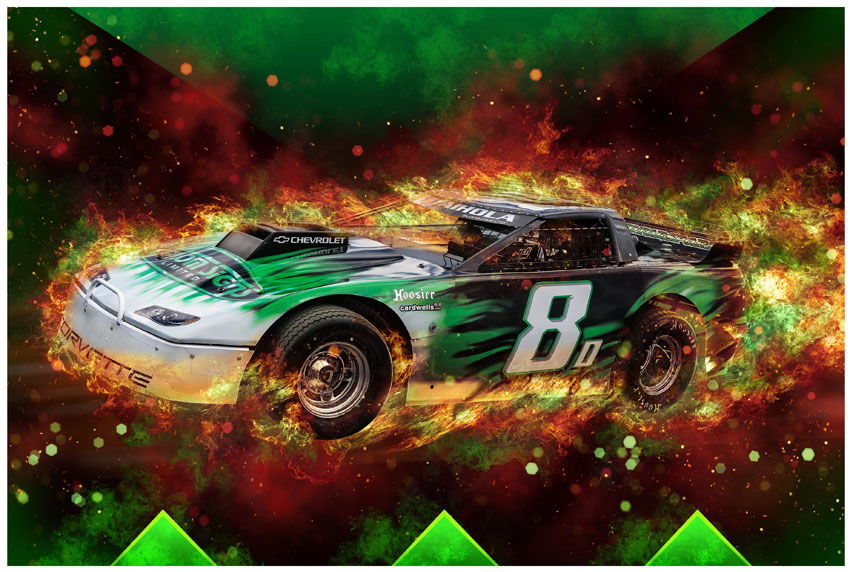 Link to the You Tube artist where one can purchase his and other Photoshop Actions
...Some other Photoshop Actions applied to my Sim Racing screen shots...first one is a 'Watercolor Photoshop Action..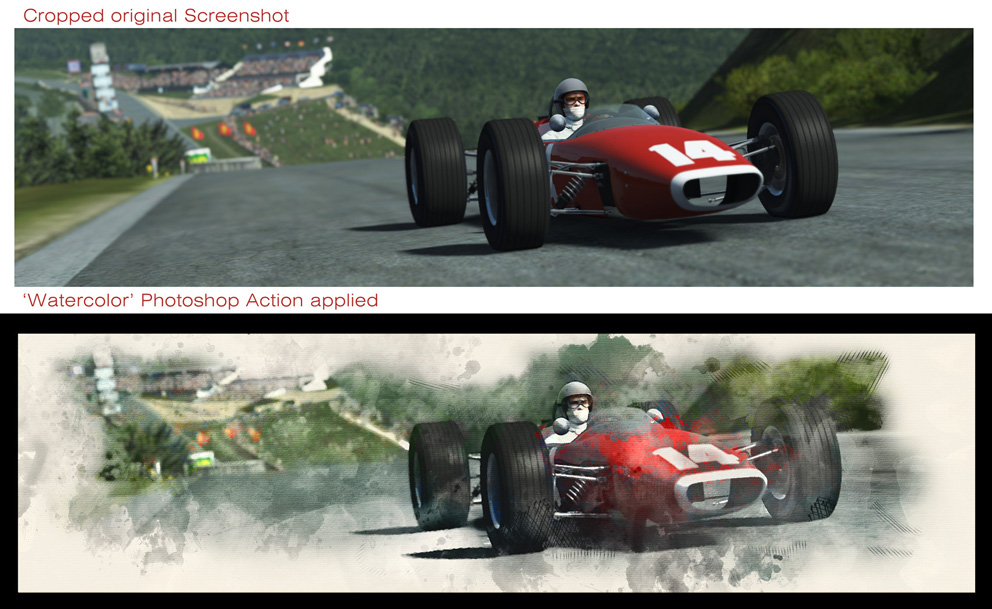 A 'Sci Fi Photoshop Action applied...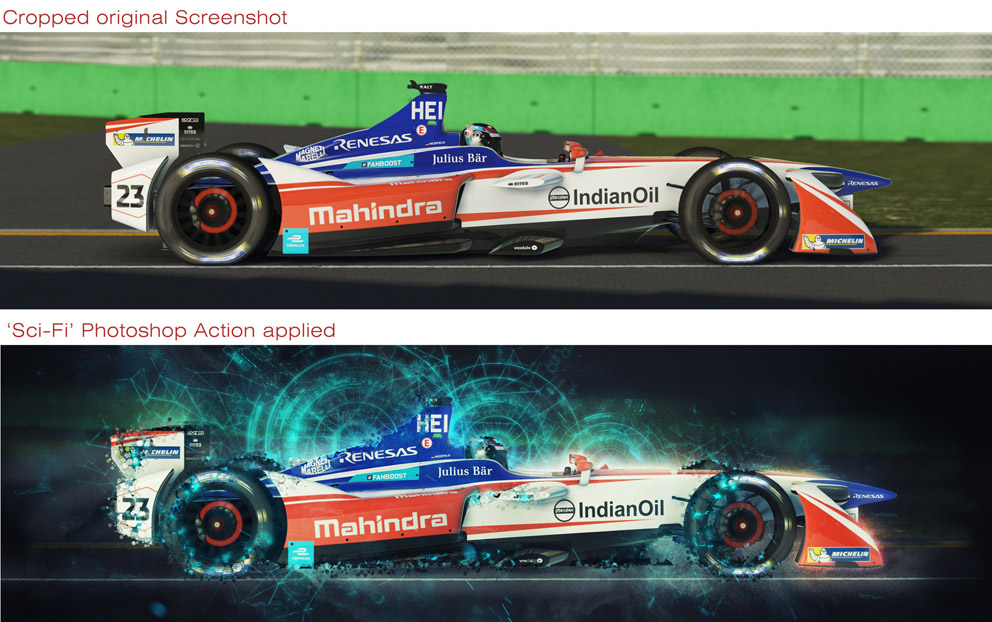 Thanks for stopping by...regards M D Gourley
Last edited: