Trade Only Screen & Digital Sign Printing
Hi Guys,
Set this up today for you to use freely. It's a sheet yield nesting/imposition calculator for rectangles (or squares). It will tell you have many of a smaller sized rectangle will fit in a larger one.
Not that hard to run through the possible scenarios with a notepad and a calculator, but this will save you some time.
Create a shortcut link on your phone's desktop for quick access!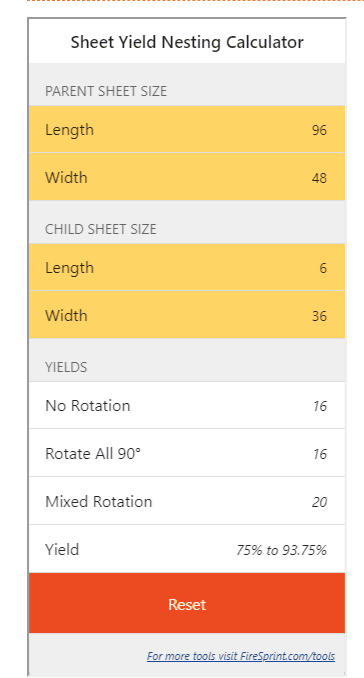 https://www.firesprint.com/sheet-yield-calculator.html