Knows just enough to get in a lot of trouble..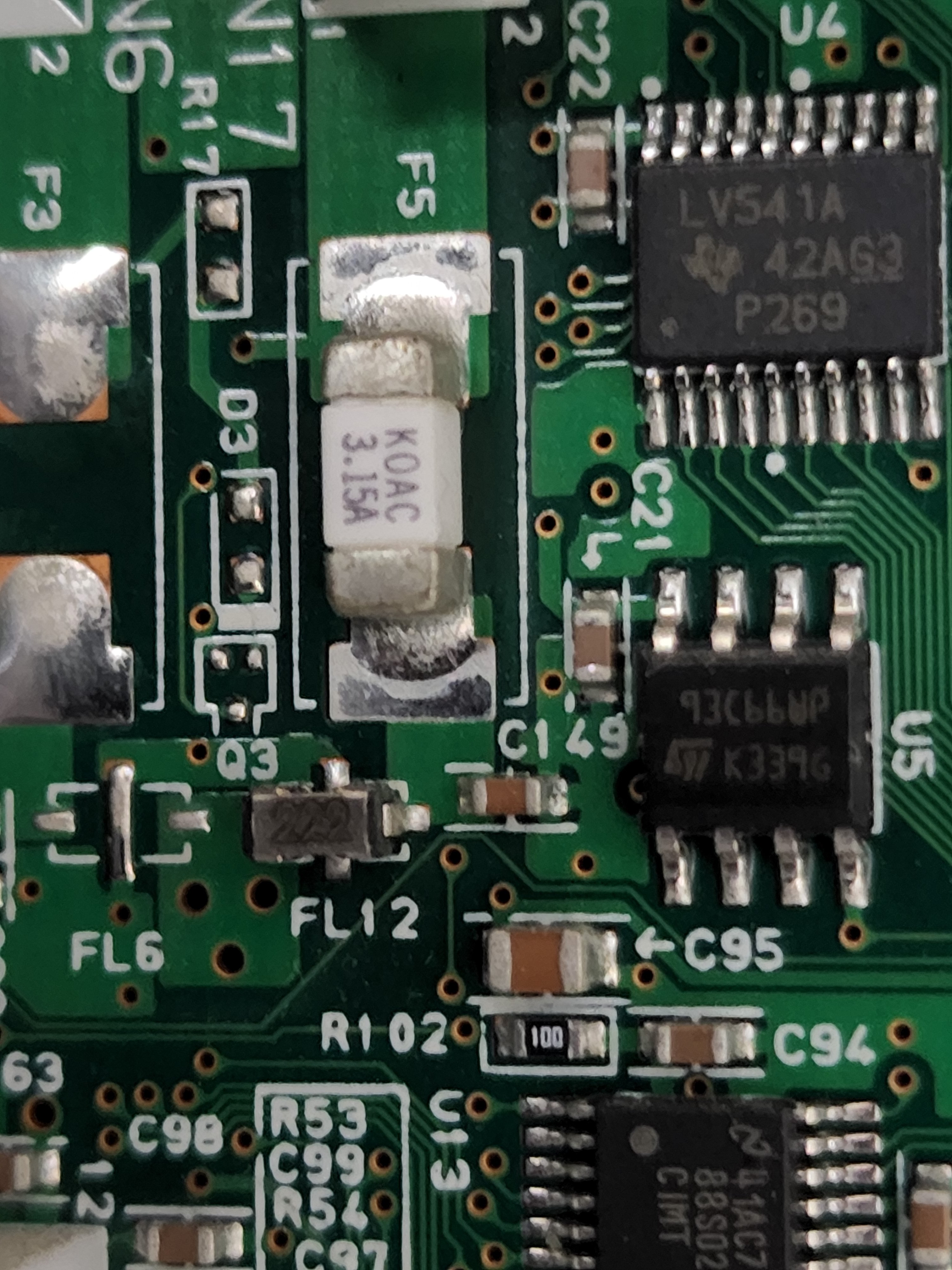 Looking to see if anyone somewhere might have that little fuse in the F5 slot. Boards and fuses seem to be on a few week backorder which is no bueno for us. Any help or leads would be greatly appreciated.
This came off a Mimaki JFX200-2513, when I looked up the part number Roland came up as manufacturer, tore apart our old Roland we use for parts, but appears to be too old of a Roland, or at least does not contain same fuses.