Hey folks,
I'm wondering if anyone else is experiencing this?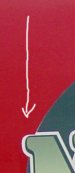 My Roland has pretty much worked like this right out of the box. I have consistent bad aligning contour cuts. The first job I ran through my machine was a huge order of Convex material, all laminated then reloaded and contour cut. After much frustration I tried waiting until the heaters were cool to the touch and it seemed to help a little bit, but I still ended up cutting 50% of those decals by hand. All in all I ended up wasting more material than I sold.
I've done environmental matches, print cut alignment, huge bleed areas and nothing is helping. I use CorelDraw X3 for design, and zoom in to "max zoom" to make sure the contour cut line is spot on in placement for an accurate cut.
I mainly use Oracal 3551 and matching Oracal lam, nothing tricky about that...
I need to get this problem fixed, does anyone have a suggestion as to why my cutlines are so far off? I'm approaching what already proves to be my busiest season to date and these results are unacceptable. I'm tired of losing money and praying to the Digital Gods that things will work out ok, because evidentally, they aren't listening...
Thanks guys!
Gene